Chandler D. Robinson, MD MBA MSc
Co-Founder, Chief Executive Officer and Board Member
Dr. Robinson, in 2010, co-founded and was CEO of Tactic Pharma. He helped lead Tactic through a successful sale of its lead compound. His passion is leveraging his interests in medicine, science, and finance to help bring new therapeutics to patients. The compound Dr. Robinson researched at Northwestern University as an undergraduate, and published on in Science, is currently in a Phase III clinical trial for Wilson Disease. Among his previous experiences, Dr. Robinson in 2008 worked at Onyx Pharmaceuticals in their Nexavar marketing division, from 2008-2009 as a co-manager of a healthcare clinic in San Jose CA, from 2004 to present as Founder and President of an undergraduate research focused non-profit, and from 2006 to 2007 at Bear Stearns investment bank. He was previously on the board of Wilson Therapeutics (acquired by Alexion), and is currently on the board of Northwestern University's Chemistry of Life Processes Institute. Dr. Robinson graduated summa cum laude from Northwestern University, earned a master's degree in International Health Policy and Health Economics from the London School of Economics on a Fulbright Scholarship, an MBA from Cambridge University on a Gates Scholarship, and an MD from Stanford University.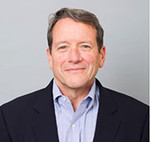 Christopher M. Starr, PhD
Co-Founder and Executive Chairman of the Board
Dr. Starr has helped bring 6 orphan product drugs to market, and as co-founder and CEO of Raptor Pharmaceuticals (recently purchased by Horizon Pharma), oversaw the approval, launch, and successful commercialization of Procysbi®. He served as Raptor's initial CEO since its inception in 2006 through 2014 and continued to serve on Raptor's board of directors until Raptor was sold to Horizon Pharma in October 2016. Dr. Starr co-founded BioMarin Pharmaceutical Inc. in 1997 where he last served as Senior Vice President and Chief Scientific Officer until starting Raptor in 2006. As Senior Vice President at BioMarin, Dr. Starr was responsible for managing a Scientific Operations team of 181 research, process development, manufacturing and quality personnel through the successful development of commercial manufacturing processes for its enzyme replacement and small molecule products, and supervised the cGMP design, construction and licensing of BioMarin's proprietary biological manufacturing facility. From 1991 to 1998, Dr. Starr supervised research and commercial programs at BioMarin's predecessor company, Glyko, Inc., where he served as Vice President of Research and Development. Prior to his tenure at Glyko, Inc., Dr. Starr was a National Research Council Associate at the National Institutes of Health. Dr. Starr earned a B.S. from Syracuse University and a Ph.D. in Biochemistry and Molecular Biology from the State University of New York Health Science Center, in Syracuse, New York.
Kim R. Tsuchimoto
Chief Financial Officer, Secretary and Treasurer
Ms. Tsuchimoto has spent over nine years at Raptor Pharmaceuticals, as its Chief Financial Officer from Raptor's inception in May 2006 until August 2012, as Raptor's Vice President of International Finance, Tax & Treasury from September 2012 to February 2015, and lastly served as Raptor's Vice President, Financial Planning & Analysis and Internal Controls from February to May 2015. At Raptor, Ms. Tsuchimoto completed: two reverse mergers, one to initially trade on the OTCBB, the second to gain Raptor's Nasdaq listing; over $100 million of financings (primarily equity); one clinical asset purchase; and one clinical platform asset license, which later became Raptor's first commercial product and lead program. Ms. Tsuchimoto has drafted numerous SEC mandated reports such as 10-Ks, 10-Qs, Form 4s, S-1s, S-3s and prospectus supplements. Prior to Raptor, Ms. Tsuchimoto spent eight years at BioMarin Pharmaceutical Inc. and its predecessor, Glyko, Inc., where she held the positions of Vice President-Treasurer, Vice President-Controller and Controller. At BioMarin, Ms. Tsuchimoto provided due diligence for the company's IPO in 1999 and helped close BioMarin's first $500 million of financing between 1997 and 2005. Ms. Tsuchimoto was responsible for BioMarin's SEC reporting, corporate compliance, 10(b)5-1 trading plans and was BioMarin's primary liaison with external legal counsel and auditors in the company's early years. Prior to Glyko, she served as Controller at a few companies outside the biotech industry. She began her career as a staff accountant in a local certified public accounting firm. Ms. Tsuchimoto received a B.S. in Business Administration from San Francisco State University. She holds an inactive California Certified Public Accountant license.
Andrew Cittadine, MBA
Chief Operating Officer
Mr. Cittadine is an experienced healthcare executive and serial entrepreneur with a successful track record of identifying, founding, and building healthcare businesses from concept to commercialization to acquisition by Fortune Global 1000 firms. These include founding two successful diagnostic imaging companies, and leading both through acquisitions by Siemens and Olympus. His leadership experience also includes acting as startup CEO of critical care company which was acquired by Medtronic. He has managed manufacturing and quality systems implementation, execution of multi-center clinical trials, and regulatory clearances for new technologies in Europe and the US. Mr. Cittadine received his BA, BS, and MS from Stanford and an MBA from Northwestern's Kellogg School of Management.
Patrice Rioux, MD, PhD.
Acting Chief Medical Officer
Previously Chief Medical Officer of Raptor Pharmaceutical, Ferrokin Biosciences and Edison Pharmaceuticals. At Raptor, Dr. Rioux handled Clinical and Regulatory Affairs, Clinical Pharmacology, Clinical Operations, Medical Affairs, Pharmacovigilance, submitted NDA (FDA) and MAA (EMA) at the same time and got approval one year later, one month apart in the US and the EU. Therapeutic expertise includes early development Phase 1 - 2 in metabolic diseases, CNS (neurology, psychiatry and pain management), immunology and oncology. Dr. Rioux received his Medical Education at Faculté de Médecine-Salpêtrière, his PhD in Mathematical Statistics at Faculté des Sciences, and his Degree of Pharmacology (pharmacokinetics and clinical pharmacology) at Faculté de Médecine-Salpêtrière.
Michael J. Brown, MSc
Board Member
Mr. Brown is the Co-Founder, and since 1994 served as Chairman, and CEO of Euronet Worldwide, a multi-billion dollar Nasdaq listed company. He is an accomplished serial entrepreneur who has a Master of Science in molecular and cellular biology. He had, before the age of 40, successfully founded, and led as CEO two companies through their initial public offering.
Raymond W. Anderson, MBA, MS
Board Member
Mr. Anderson has more than 30 years of biopharmaceutical sector experience, primarily focused in financial management. He was CFO at such notable companies as BioMarin and Dow Pharmaceutical Sciences, Inc. (now a wholly owned subsidiary of Valeant Pharmaceuticals International), and was a board member and chair of the audit committee for Raptor Pharmaceutical Corp. (now a wholly owned subsidiary of Horizon Pharma plc).
Arthur Klausner, MBA
Board Member
Mr. Klausner has been a consultant to the biopharmaceutical industry since 2009 and currently serves as Executive Chairman of Concarlo Therapeutics, Inc. From 2018 to 2022, he served as President, Chief Executive Officer, and a Director of the start-up drug development company Goldilocks Therapeutics, Inc. He served as CEO of Gem Pharmaceuticals, LLC ("Gem") from 2012 until Gem's drug development assets were acquired by Monopar in 2017. In addition, he was CEO of Jade Therapeutics Inc. from 2012 to 2015. Previously, Mr. Klausner spent a total of 18 years at the life science venture capital firms Domain Associates and Pappas Ventures, where he was involved in the investment in and subsequent nurturing of a variety of biotechnology, specialty pharmaceutical, and medical device companies.